Did You Know...
Up to 50% of bananas are rejected by supermarkets because they're deemed "imperfect". Approximately 38,000 hectors of production produces 190,000 tones of waste! This poses a heavy financial loss on the farmer. 
Source: www.fruitnet.com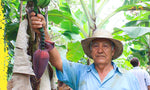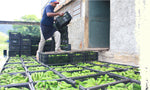 Creating Order out of Chaos
Ipanema Valley creates a more equitable supply chain for small scale farmers while also helping to prevent food waste. We do this by purchasing these imperfect bananas from farmers in Brazil, thus giving them a profit for what they normally would have to throw away.
Next, we take these bananas and convert them into a new food source that has an extended shelf life. 
You've never had a Banana Like this Before
By concentrating down bananas into a nutrient dense flavorful banana mass substance, we're able to make wholesome banana squares that give you a full serving of a banana that you can pack in your kid's lunch box or take with you on hikes!