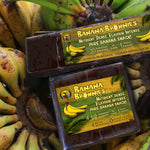 Have you ever thought about how important is food in our lives? Like everything starts with food. Our days start with food and also, they'll end with food. So, it is very important to know the power of what we eat and select the best food for ourselves and our family.
The best kind of food as we know is organic food so we'll have to put as much as possible of it in our diet. However, there are other factors that make up good food. How the food tastes, its nutrients and the way it looks has a big impact on the classification.
Snacks are important meals in our diet because they help us feel less hungry, eat less the next meal and will give us energy at any moment that we need it. This is why we have to choose them wisely and to help you out we have created the perfect snacks for you. Let's take a tour and see in detail what we offer to make your life better.
It is very difficult to find someone who doesn't like bananas; they are like the perfect fruit.
You can combine them with all sorts of things and they will still be delicious. You can think that it is not easy to find bananas whenever you want them but, we make this very simple. Before we show you how to let's talk about what's important in a snack.
A snack should be delicious, nutritious, healthy for every type of person. A snack should also be naturally made. This is very important. So how about snacks made of bananas and/or other fruits? Perfect! Our snacks are sugar-free and gluten-free. Do not worry if you are vegan or gluten intolerant we have your back.
Ipanema Valley is a company that's making the ultimate plant-based snacks. We take pride in our products. We are committed to helping Brazilian farmers to get more profits from their products and reduce banana waste. But first, let's talk about the snacks.
They are the cleanest snacks on the market and some of the healthiest alternatives for your diet. It doesn't matter if you are at work, in the office, at school or at home because they will make you feel the best taste of bananas and will keep you full of energy.
Let's imagine some scenarios.
Mommy Hack! An ingenious way to get your kids to eat more fruit.
You're a mother that wants the best for your children. We have the solution for you. Feel like a super mom and see your children eat more fruits even if they don't like them because they definitively will love the banana brownies that Ipanema Valley makes for you. A snack that is made of natural fruits only, it's dairy-free and sugar-free. They are delicious and super healthy too. So, these kids' snacks are the best solution that you can find in the market for the moment and surely the most tasteful ones.
Athletes and workout buddies
This snack in particular is also a bank of energy and we're not exaggerating. Brazilian MMA and soccer athletes swear by its amazing ability to make you feel better and full of power immediately and how a simple snack gives them all the nutrients that they can take from an entire meal. What do you want more from a snack?!
If you haven't made up your mind to try or buy these healthy snacks till now, continue reading because there is more. Our most successful snack, the Banana Brownies, can last up to 10 months without any conservatives and you can have a taste of bananas at any time and anywhere. That's what makes them one of the best office snacks. You can be vegan and still enjoy the best taste of banana brownies. There is a lot of fruit concentrated and also vegan chocolate. One particular snack contains an entire banana. How unbelievable is that?! Well, check it out yourself.
So, this is the unknown superfood for you, until now, from a company that's helping Brazilian farmers by taking the bananas that supermarket doesn't sell because of their esthetic and making from them delicious food. The farmers will get more profits and their products won't be thrown away. Throughout all this process no machinery is used but is all made in a natural way. See the whole process here.
Back to the vital things in our life, what are some of the most important things? Our lives have to be lived healthy and happy and the best way to achieve this is through the food that we choose to eat. This is why we started this article with the importance of food and am getting once more there.
Even if you do not see this snack in large supermarkets, you can find it at our online shop ipanemavalley.com, Amazon, etc. You can have all the benefits that this product has to offer this easily. Our products are now storming in North America and you can get all its benefits so easily wherever you are.
Also, in the difficult situation that we're living because of the Covid-19 pandemic, this is a perfect way to get at any time the taste of tropical bananas right where you are and boost your immune system. Thanks to its amazing properties, this fruit and its derivatives are important survival food because they give our immune system a lot of energy and potassium to make it work more efficiently.
Now that you know all these amazing facts about the vital work that Ipanema Valley is making for the world and for our food, you can help yourself with these delicious snacks.
Furthermore, the Banana brownies snack of Ipanema Valley makes the perfect children's snack but also one of the best adult snacks on the market making it important to every family and a must-have product in our lives.
We are very happy that we could share all this with you and give all of us an opportunity to live better and healthier by eating a naturally made snack. Start making healthier choices for you and your family today and rush to get your Ipanema Valley snacks as soon as possible.